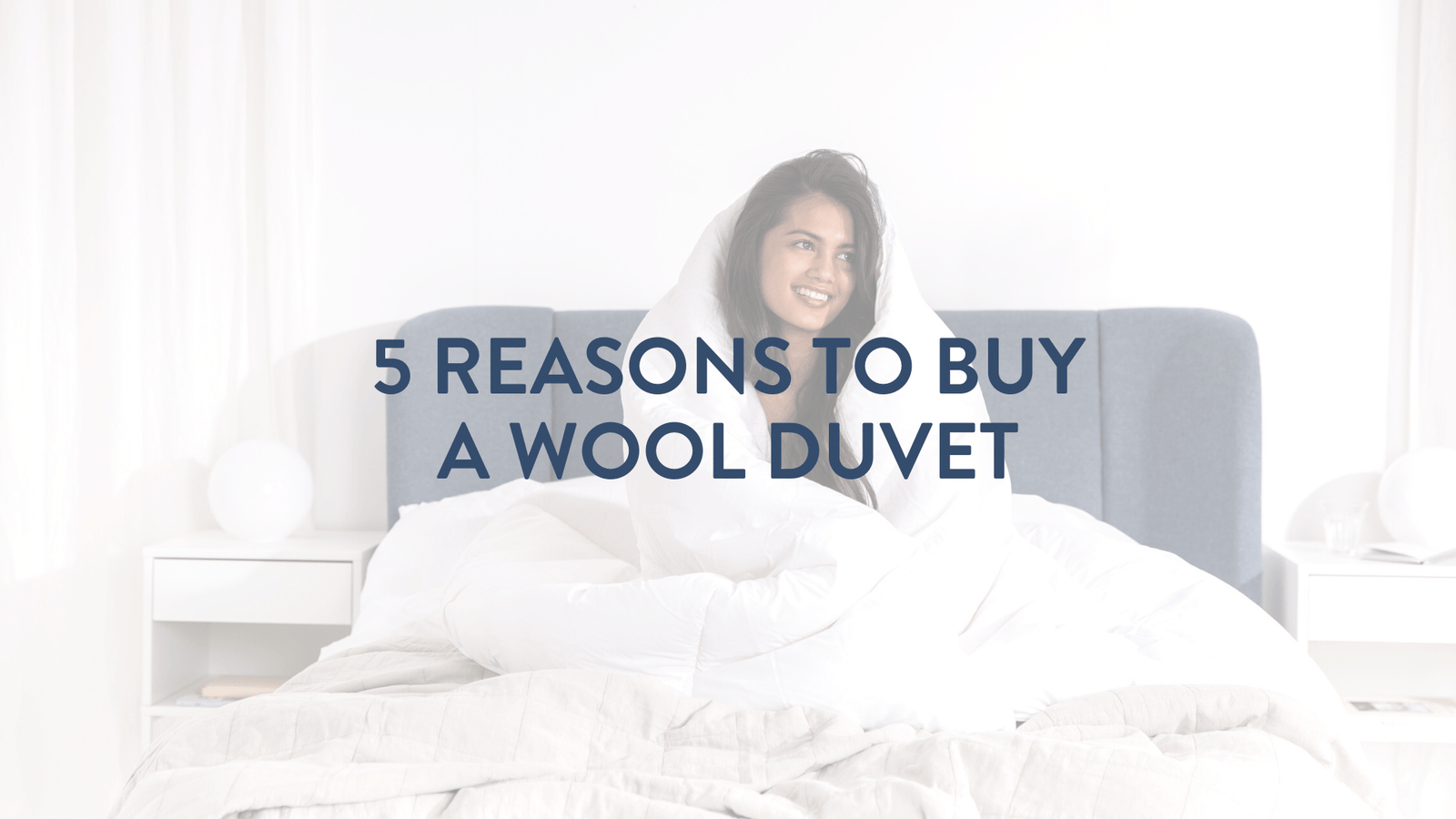 5 Reasons to Buy a Wool Duvet
­If you're looking for a new bedding option, consider our wool duvet. They are handmade in Devon, UK with only 100% British wool. Below we round up 5 reasons to invest in a wool duvet.
Wool keeps you warm in the winter
In the winter months, when temperatures drop close to freezing, a wool duvet will help keep you warm. This is because wool has natural insulation properties. It traps air between its fibers, making it an effective insulator.
Wool keeps you cool in summer
In the summer, wool also helps regulate temperature by trapping heat inside the duvet. Because wool is naturally breathable, it allows moisture to escape, so it won't trap sweat inside the duvet.
Wool is hypoallergenic
Wool is hypoallergenic because it contains no synthetic fibers. Synthetic materials cause allergic reactions in some people.
Wool is durable
Wool is naturally resistant to moths and other pests. They also repel dust mites, so they won't attract them to your bedding.
Wool is biodegradable and a by-product
Wool is biodegradable at end of life. Unlike synthetic alternatives wool will break down naturally at the end of it's life. Our wool duvet comes in a 100% cotton cover which is also biodegradable at end of life. Wool is also a by-product making it a sustainable duvet filling choice.
Each duvet is made by hand in Devon, UK.

We only use 100% British certified wool (some of the highest animal well fair standards in the world).

Extra loft we have designed our duvets to be extra plump using 600gsm wool.

100% cotton outer casing.

Lengthy 2 year guarantee.
---