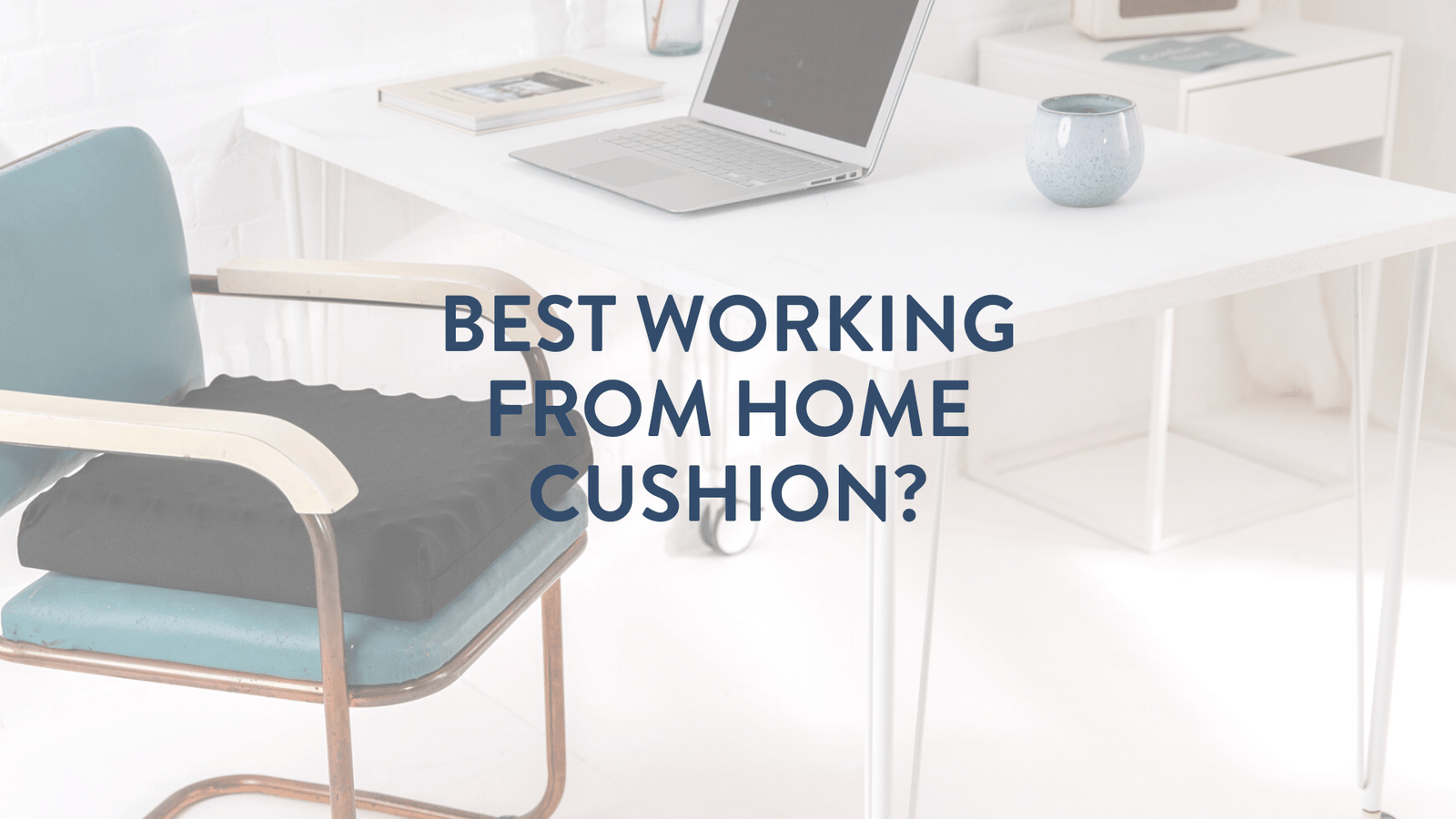 What Is The Best Cushion To Use When Working From Home?
There's nothing better than working from the comfort of your own home, but sometimes it can lead to painful back and leg pain. While traditional office jobs often provide ergonomic seating that alleviates painful pressure points, many people that work from home don't have access to such amenities. As a result, they end up sitting at a table or on the couch, which can quickly become painful and uncomfortable.
If you find yourself in this same position, investing in a high-quality cushion can be a game-changer. Not only will it make the hours you spend working more enjoyable, but it will help eliminate pain and discomfort. As incredible as it sounds, knowing which cushion to choose can be confusing, which is why following a few simple guidelines is a must.
Choose High-Quality Materials
If your cushion isn't made from high-quality materials, it will quickly lose its shape as the fibers break down. Avoid using textiles that fall flat like feathers or polyfill; instead, stick to a high-density foam interior that will retain its shape for years to come.
Look For A Guarantee
Products that are built to last proudly offer warranties to give customers peace of mind. These warranties often cover wear and tear and product replacement for a variety of issues, so you can use your cushion confidently, never having to worry about it falling flat or not providing the cushion and support necessary for a comfortable working experience.
Includes A Removable Cover
Let's face it; messes happen. Look for a cushion with a removable and washable cover that gives you the flexibility to either spot clean or throw it into the washing machine. When you don't have to worry about spills or stains, you can pay attention to what really matters.
NHS Greenlight
The National Health Service or NHS is the foremost name in healthcare services. This prolific organization ensures all citizens of the United Kingdom receive high-quality, trusted healthcare, free of charge. Choosing a cushion that the NHS recommends provides the extra assurance to trust it will provide much-needed relief from a host of issues, including lower back and buttock pain, leg pain, sciatica, and more.
The Best Cushion To Use When Working At Home
When you're ready to say goodbye to painful sitting and hello to a comfortable and enjoyable workday, reach for Putnams Sero Pressure Cushion. This high-density foam cushion features CertiPUR foam and comes in two thicknesses, 3" Standard and 4" Deluxe, so everyone, regardless of size, can enjoy its immense cushion effects.
This British-made cushion includes a stretch zippered cover in black or blue to match any decor and is perfect for the home, office, or even while traveling.
That's not the best part! This insanely comfortable cushion has been used and recommended by the NHS, making it the foremost product of medical professionals. Every cushion includes a two-year guarantee, so you can trust you will love using it for years to come. When comfort matters, turn to Putnams Sero Pressure Cushion and see the difference it makes today!
---