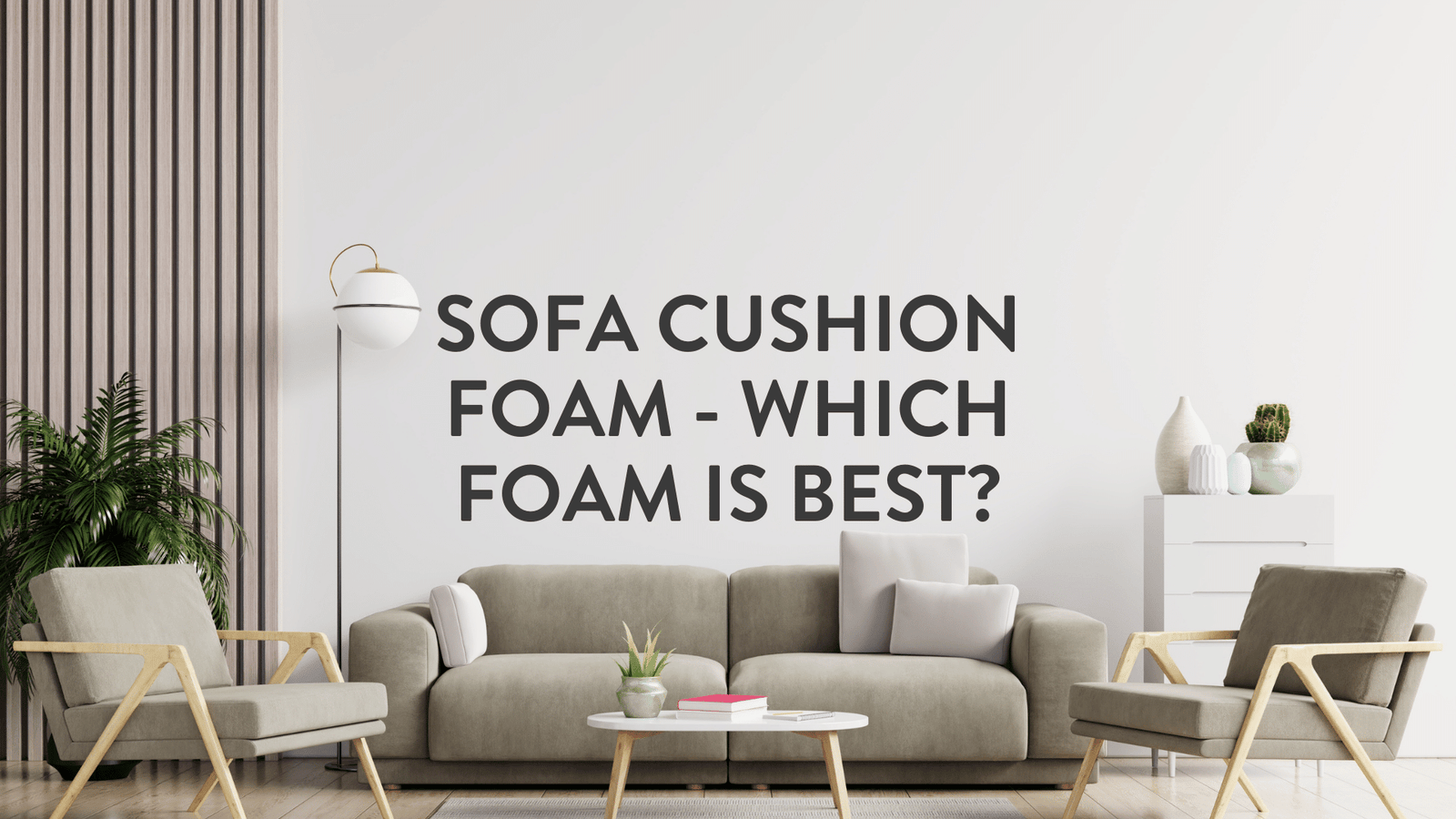 Sofa Cushion Foam - Which foam is best? Foam V's Fibre?
When it comes to sofa cushion replacement, foam is one of the most popular materials used. Foam is durable, comfortable and relatively inexpensive (when compared to purchasing a new sofa). These all make it a great option for those looking to replace their sofa cushions. Foam can vary in density, so be sure to choose a foam that will provide the level of support you need.
Foam vs fibre sofa?
Sofa cushions come in feather, fibre and foam. Feather and fibre go saggy and need constant puffing up. Foam holds its shape and bounces back when you stand up.
Foam: more supportive, bounces back, better for bad backs, looks better, lasts longer. 
Who sells foam for cushions near me?
Foam replacement cushions are also a great way to change the look of your sofa without breaking the bank. So if your sofa is looking a bit tired, consider replacing the cushions with foam cushion replacement cushions.
Finding a sofa cushion specialist is the best bet. We collect your sofa cushion covers from your door and deliver them back via courier full of brand new, high grade foam.
Will foam sofa soften?
It is always better to purchase a foam filled sofa from the beginning. It should be made clear in the description (or on the product tag if in store) what filling the cushions are made from. Sometimes you can pay extra for a foam filling, it is always recommended you do this.
Foam: lasts longer, is more supportive, bounces back to shape, is better for bad backs and looks better long term.
Foam comes in different grades, as mentioned below (which foam is best for sofa?). If your cushions are sagging or giving they are most likely fibre filled. We offer a sofa cushion refilling service. We collect your cushion covers from your door on a day that suits you and courier them back to your door once refilled.
Which foam is best for sofa?
High density sofa cushion foam is best. Foam comes in different grades with different densities and nominal hardness values. For sofa cushion refilling it is best to use a sofa cushion refilling specialist with lots of positive reviews. They will be able to advise you on a grade depending on your desired outcome (i.e firm, medium, soft) and the thickness of your cushions.
What foam is used in sofas?
Polyurethane foam is used in sofa cushion replacement. As mentioned above, the foam comes in different grades depending on how firm the cushion needs to be and the thickness of the cushion, (foam feels firmer the thicker it is).
Foam shop near me?
Over time, foam cushions can lose their shape and become less comfortable. If your sofa cushions are starting to look a bit flat, it may be time to replace them. We offer nationwide cover collections for sofa cushion refilling.
---
2 comments
---
---